Business Ombudsman Meets with about 50 Local Businessmen in Gori
Business Ombudsman Meets with about 50 Local Businessmen in Gori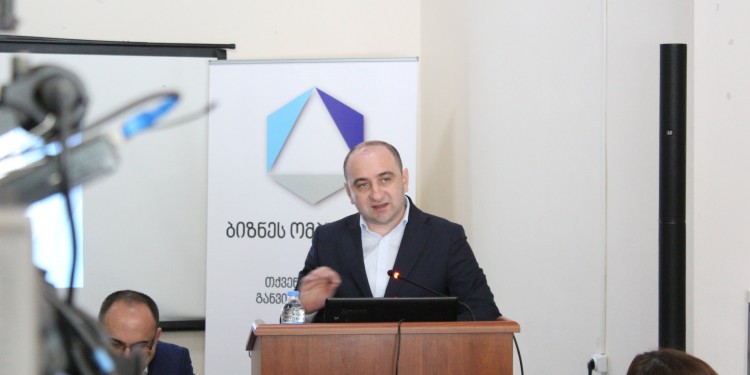 Georgian business ombudsman Irakli Lekvinadze and Nino Chikovani, president of Georgian Chamber of Commerce and Industry, has met with about 50 local businessmen in Gori.
At the meeting the Business Ombudsman updated the regional business sector representatives about his activities. The meeting was held in interactive regime and local businessmen named the exiting challenges in the sector.
«The Business Ombudsman's office has started meeting with local businessmen in regions. The first meeting was held in Gori. We have delivered information about the office's activities to the private sector representatives and discussed the problems before the business sector in Gori.
After this, we will discuss how to resolve the current problems. I believe that it is of crucial importance to provide similar cooperation and support packages for small and medium business in regions», Irakli Lekvinadze said,
The meeting are being held with the support of International Finance Corporation (IFC) as part of memorandum signed by Georgian Chamber of Commerce and Industry (GCCI) and the Business Ombudsman's Office of Georgia.